All-over mists, roll-on balms, lighter-than-air primers, glowey oils, you name it. We curated a list of the best sunscreens because we know how stressful it can be to be presented with what seems like 5,000 different options to choose from. Whether it's a ground breaking new formula, or an OG favorite we keep reaching back for after all of these years, we've rounded up the best SPF formulas for every occasion.
Gimme Some Face
Burts Bee's Day Lotion with Royal Jelly, SPF 15 ($8)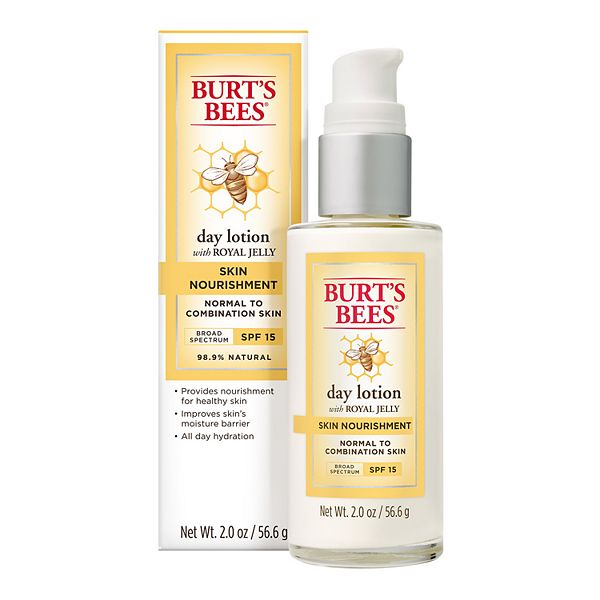 Why we love it: SPF that's dressed up in a daily lotion that's super lightweight and will soak into the skin fast. For the price, this is a great daily lotion (for all year 'round!).
Why we love it: This brand is fantastic because it's apple juice based — no kidding! And of course is manufactured by the same person who started the other fabulously all-natural company, GOOP! I can personally attest to this brand as I've found myself time and time again always coming back to Juice Beauty's face products since 2010. This water-resistant formula is formulated without oxybenzone (the very common chemical SPF ingredients in many sunscreens). Made especially for an active outdoor lifestyle, SPF 30 Sport Sunscreen blends rich organic jojoba and soothing aloe with antioxidants + vitamins for the ultimate daily protection + post-sun repair (Juice Beauty).
Supergoop! Unseen Sunscreen, SPF 40 ($34)
Why we love it: The water-resistant, sweat-resistant, buttery-soft, cult-favorite formula will prep and transform your skin into a matted down, pore-less canvas, that will be ready to take on a full face of makeup on a hot, sticky summer's day. We love this formula especially because it also is made to protect your skin from blue light — the light that's emitted from our phones, computers, and other electronic screens we stare at all day.
Why we love it: This is meant for daily use which means that it's lightweight and you won't feel like you're purposefully clogging your pores. La Roche Posay has been a well-known brand among dermatologists recommended products for those with sensitive or dry skin. It's specifically formulated to help protect against both short and long UVA rays.
Tula Protect + Glow Daily Sunscreen Gel Broad Spectrum SPF 30, $30
Why we love it: It's not everyday that we're used to seeing the words "sunscreen" and "skincare" used in the same sentence. The polarity of the counterparts is ironic, because protecting your skin from UV rays is skincare, but it often is overlooked because we associate sunscreen with applying chemicals to our face, not necessarily the same as your favorite go-to moisturizer. Tula's non-greasy formula won't leave a white cast and is vegan, cruelty-free and reef-safe. Powered with "skincare-first ingredients like probiotics, pineapple and papaya." The bright-yellow bottle alone is bound to cheer up your bathroom #shelfie and get you caught up in all of those #summerfeels.
Glossier Invisible Shield Daily Sunscreen, SPF 30 ($25)
Why we love it: The formula is clear and melts into the skin like a serum would. The active microcapsules absorb quickly into the skin, leaves a beautiful finish and Glossier says it best: It's a "Sunscreen for people who hate wearing sunscreen".
Start Here for Tinted Sunscreens
Why we love it: The natural mica leaves a shimmering, dewy finish and saves us an extra step in our skincare routine. It's packed with hyaluronic acid, vitamin B5 and niacinamide to help boost + maintain skin's moisture. A main ingredient, sea lavender, is a protective antioxidant that also works to support long-lasting hydration as well as be a natural anti-inflammatory.
Why we love it: The tinted-formula leaves a naturally glowing finish that will feel like a second skin. Umbra Tinte™ is formulated with naturally-derived mineral, zinc oxide, an all-natural alternative to the chemicals that are normally used in formulating your average SPF.
Dr. Jart+ Cicapair Tiger Grass Color Correcting Treatment ($52)
Why we love it: I know the price isn't ideal, but this multi-functional skincare product is a holy grail. Think: 3 skincare steps in 1 product. Still not convinced? The tinted formula adjusts to your skin color, and does a great job at evening out your skin tone. The solution is packed with provitamin B5 that supports your skin's moisture barrier, making the application truly feel like you're giving your skin a drink of water. And of course, it's SPF 30! A little bit of product will go a long way: a simple 2-3 dots of this product is more than enough for your face. Factoring the longevity and effectiveness with the cost makes it easier to justify, and if you can swing it under your budget, Cicapair is a must-have.
Sunscreen Picks for Full-Body Protection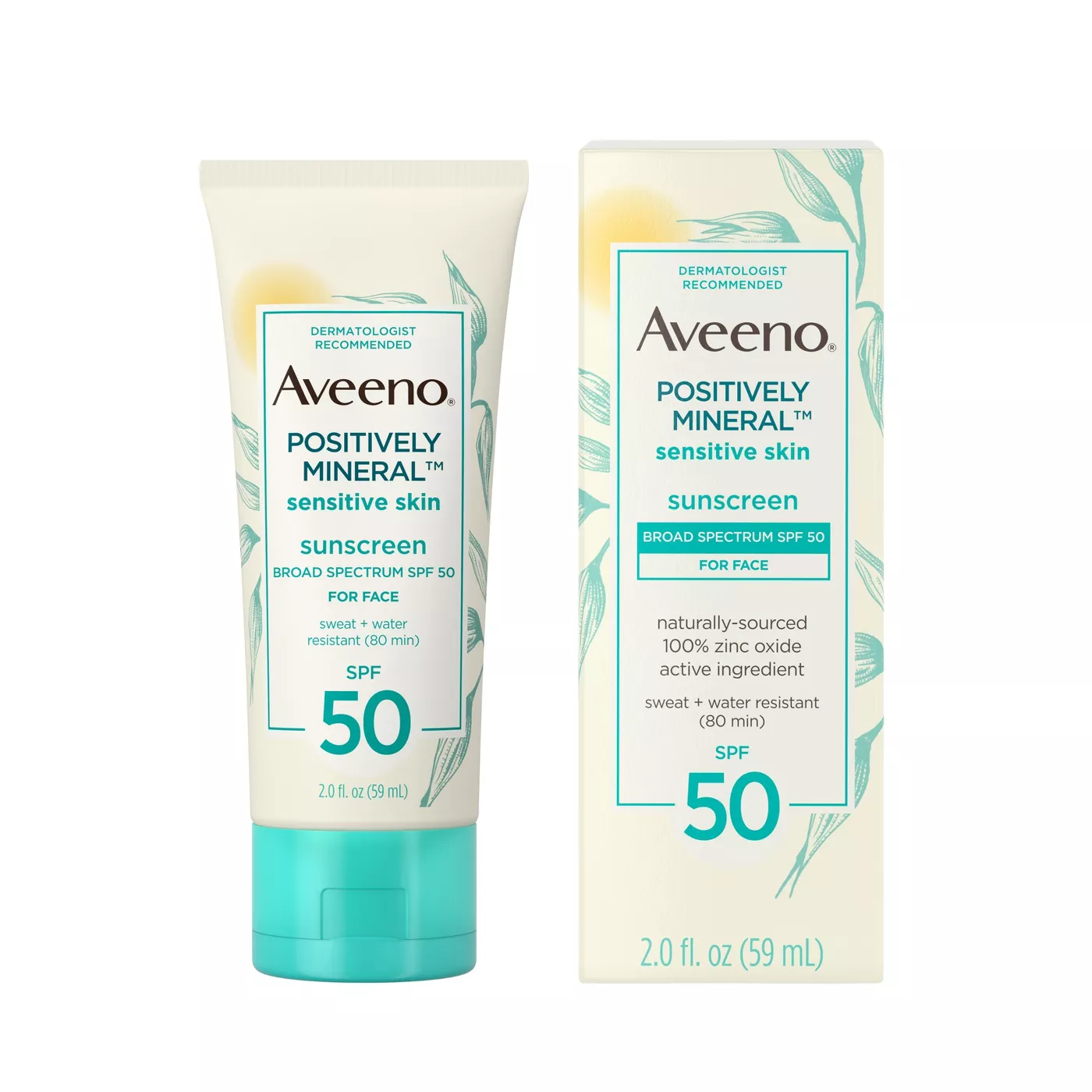 Why we love it: Formulated for both the body and the face, this product is gentle and targeted for those with sensitive skin. It's active ingredient is naturally-sourced 100% zinc oxide and is certified clean and free of harsh chemicals. Oat extract is infused for quick absorption, making it sweat and water resistant for up to 80 minutes.
Neutrogena Ultra Sheer Body Mist Sunscreen SPF 70 ($13)
Why we love it: I mean, if it's Scott Barnes approved, need we any more reason to have this stocked up in every corner of the house? It's lightweight and non-greasy, which we love because it clings to skin — not clothes. The mist is so fine that it won't leave drippy spots, giving your body an even coat without the need to re-spray target spots. It also helps to know that it will truly give you the J-Lo Glow without breaking the bank or the need to lie out for hours at a time under harmful UV rays. Win-win!
Shiseido Ultimate Sun Protector Lotion SPF 50+ Sunscreen
Why we love it:
The silky formula goes on clear without a white cast residue. We love that it's formulated for both the face and the body, which saves us an extra step in our routine. The sunscreen is ocean-friendly being free of oxybenzone and octinoxate, so not only are we avoiding toxic chemicals but we're keeping Mother Earth in mind!
Hawaiian Tropic Silk Hydration Weightless Sunscreen Spray, SPF 50 ($10)
Why we love it: This cult-favorite will leave you feeling nostalgic with it's light coconut scent. It's easy to apply, leaves a beautiful finish and also doubles as a moisturizer for your skin.
Why we love it: This non-aerosol, certified clean sunscreen mist levels up your skincare routine, thinking outside of simply protecting your skin from harmful UV's. Supergoop! Play Antioxidant Mist is infused with Vitamin C and antioxidants to fight off free radicals to support the skin's repair and regeneration system before and after you step outside.,
Trader Joe's Sunscreen Spray + Lotion, SPF 50 + SPF 30 ($6 each)
Why we love it: Both formulas are water resistant, non-comedogenic , cruelty-free and, by popular request, they've reformulated their product to be oxybenzone and octinoxate-free. For the price, you truly can't beat it.
La Roche-Posay Anthelios Body and Face Gentle-Lotion Mineral Sunscreen SPF 50, $30
Why we love it: This water-resistant formula can be used for both the face and body for eager ocean swimmers that can't waste *another second* being out of the water (aka, kids!). We love that this particular formula has a higher SPF even though it's dual purposed for both face and body. The formulas UV filters are made with 100% natural-derived minerals which provide both UVA + UVB protection and is loaded with antioxidants to support the skin's repairing process to fight off free radicals accumulated from the day.